Doors built for security, warmth and style...
RK Door Systems is a family business that specialises in the supply of highly secure (Secure by Design & PAS 24 2022), high insulation aluminium modern front doors that offer exceptional performance combined with contemporary designs.
We have over 25 years experience in the supply of high specification European window and door systems and our team will be pleased to discuss your requirements.
Please feel free to contact us or one of our specialist dealers for more information.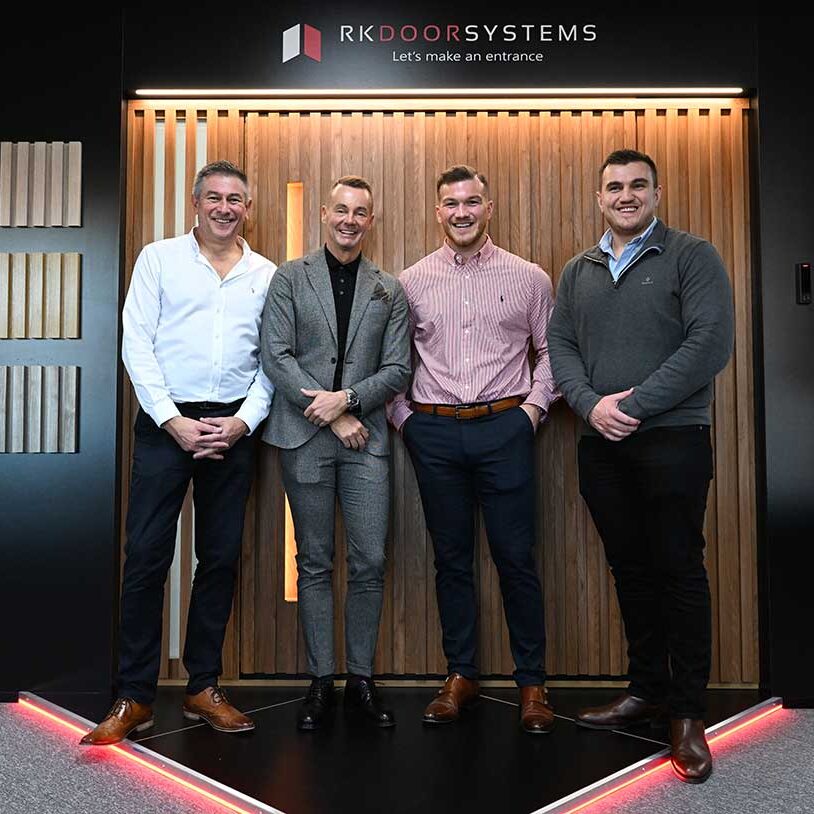 Secure and stylish front doors
Using precision German technology we have developed a selection of contemporary entrance doors that fulfill the most demanding of modern day living.  All our front doors are available in a range of specifications and finishes and combined with modern doors and unique designs (including Pivot doors) they will make an entrance to any home.
All entrance doors are manufactured in the same factory ensuring consistent quality control, and our designers have worked hard to ensure that the doors not only perform to the highest insulation standards, look amazing but are secure. All our doors are 'Secure by Design and PAS 24: 2022 certified.
Once you've chosen your entrance door style, select your level of insulation and accessories and it will be built in our state of the art factory. With so many options your front door will be unique to you and to help you see all the possibilities, our design configurator allows you to create and view your new contemporary door design online so that your purchase is exciting and stress free.