Modern front doors to make the best first impression
Our range of premium, contemporary, modern front doors suit every style and budget, starting with the Entré range for the cost conscious buyer through to our stunning Pivot doors with unique finishes for the ultimate entrance.
Using precision German technology throughout the range, we have developed a selection of contemporary entrance doors that offer extremely low maintenance with wipe clean surfaces and through their rigid construction will not warp or bow.
Each design is available in a range of specifications and finishes and combined with their modern and unique designs they will make a stunning entrance to any building.
RK Door Featured in Netflix Comedy
Did you know we starred in the new Netflix comedy 'Man Vs Bee' featuring Rowan Atkinson?
A bespoke 3 metre RK pivot door was design especially for the comedy show and dwarfs Atkinson throughout the movie. The brief given was clean, contemporary, and luxurious textures so we decided on our Ossido Nero ceramic application front and back. The design was enhanced further with a unique black-metal cross splitting the door into 4 sections.
After we painstakingly manufactured it, the door was so heavy it took 8 staff to handle it safely on the set!
Specialists in pivot hinged doors
Pivot doors create the ultimate entrance to your home, any of our designs can be upgrade to a pivot door or you can create a bespoke design. Using our Exclusive profile these doors achieve a U Value of 0.72W/sq.mK and have full PAS 24 and Secure by Design enhanced security certification as standard.
Premium aluminium modern front doors
We have a range of doors to suit every budget and taste, all 'Secured By Design' and 'PAS24' security accredited, from our Entre range, the Excellence, Traditional style through to the Pivot doors.
Steel Partition Doors & Room Dividers
High security front doors
All our modern front doors, benefit from "Secured by Design" and "PAS 24" enhanced security certification to ensure full compliance with UK Building Regulations and insurance requirements and giving our customers complete peace of mind.
All RK entrance doors including our Pivot door are manufactured using premium precision German components in the same factory allowing us to ensure quality throughout, from order to delivery or installation.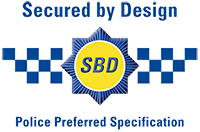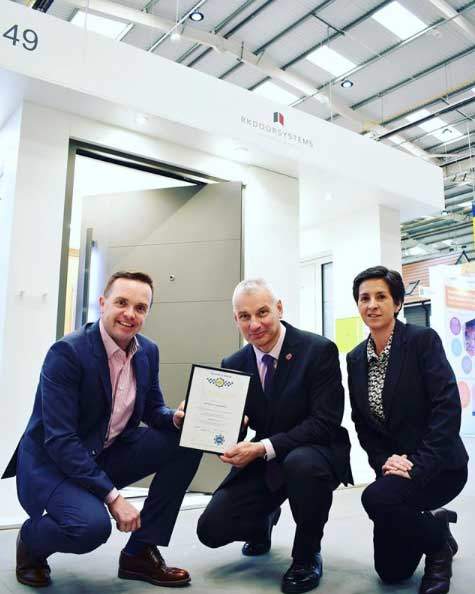 Max Ellis, our sales director receiving our Secure by Design accreditation, RK Door Systems are the first Secured by Design member in Cornwall.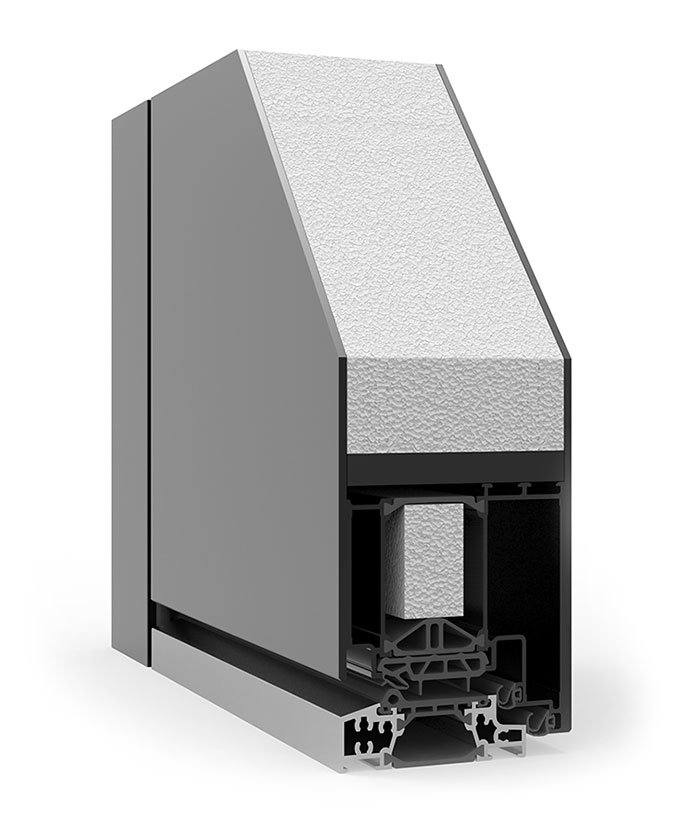 High thermal insulation in our aluminium front doors reduces loss of heat and therefore lowers energy costs.
Even our modern Entre door has a 65mm thick insulated centre panel and with triple glazed panels throughout, our doors offer high heat insulation that far exceeds UK and European Building Regulation requirements, our Premium door is also suitable for Passive House construction.
Finger print entry system
Your finger is your key...
If you've ever worried about the security risk of a lost or stolen key then adding 'Ekey home integra' is the elegant access solution that can be integrated directly into the front door, or the door frame.
Your unique fingerprint is more secure than any key.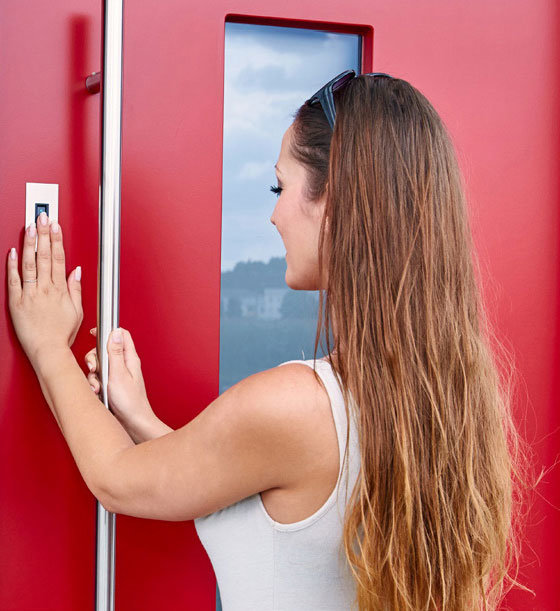 Come and see our amazing modern front doors
We will be exhibiting at various home building, home improvement and design shows throughout the year. You'll be able to see a selection of entrance doors and the amazing fingerprint security system in action.  We will also have some show special offers available.
Sales director Max Ellis introduces the Elite range of metal and ceramic finishes at Grand Designs in May 2018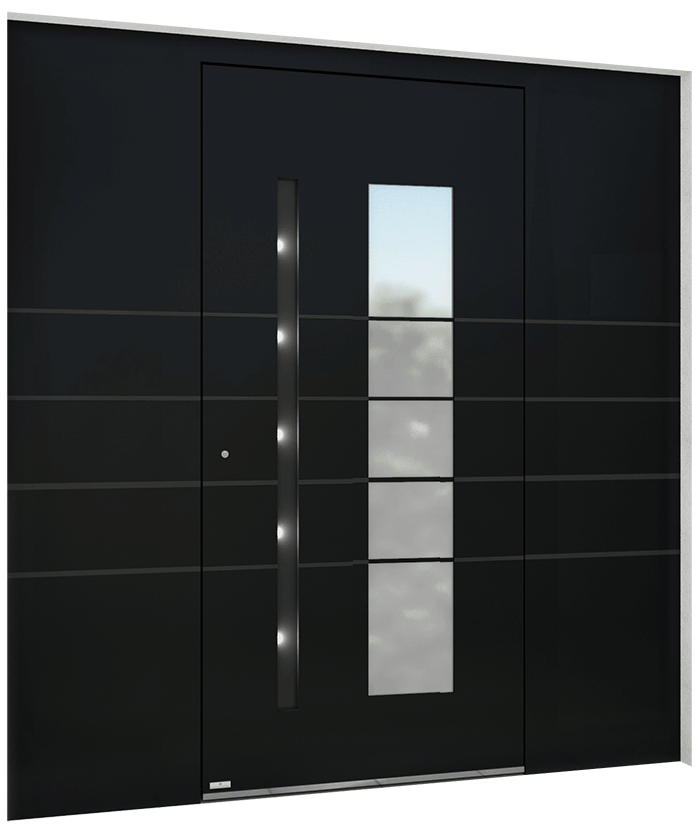 If you fancy something a little different we are now offering solid side panels to match your front door (Excellence range only). These side panels are specially designed to match and compliment the front door design of your choice.
The same materials are used in the manufacture of the matching side panels, creating the perfect entrance to your home or office.
To design your door with a solid or glass sidelight, simply select your "side model" choice from the bottom menu when choosing your door design on the configurator.
We have a range of entrance door showrooms where you can see and feel how amazing our front doors are. You really must see our front doors so you can compare to others you may have seen.
Customers regularly tell us that the quality or the RK Doors exceeds anything they've seen and are much better value for money at the same time.
SHOWROOM LOCATIONS
Truro in Cornwall, Hoddesdon in North London, Swindon and Crawley in West Sussex.