We have a permanent stand at the National Self Build and Renovation Centre in Swindon.
Find our doors on stand 49.
It's the UK's Only Permanent Exhibition Centre for Self Build, Renovation and Home Improvements.
The Centre is open 6 days a week (Tuesday - Sunday) 10.00 – 17.30 and has FREE entry!  They only charge to attend the Self Build Courses and 3 days shows.
Our stand isn't staffed permanently but you are able to see the doors and you can call us to chat through anything 01872 222300.
As well as being able to see and feel our amazing front doors, the Centre has 3 full size exhibition houses on permanent display, as well as educational areas featuring an array of displays covering everything from ground works and foundations, to building systems and roof types, plus a full-scale renovation house, that takes visitors through the journey of a major renovation project. Visitors can also join audio tours around our Renovation House, where you will hear some of the main factors and considerations when taking on a renovation project. There will also be more than 200 stands displaying the latest innovative products and services.
The aim of the centre is to inspire, educate and provide impartial advice for visitors as well as offering services and products from a wide range of selected exhibitors to aid you through every step of your house renovation project.
With everything you'll need under one roof its worth a visit to see our front doors and much more!
RK Doors Swindon Showroom
National Self Build & Renovation Centre,
Lydiard Fields, Great Western Way,
Swindon, SN5 8UB
0345 223 4455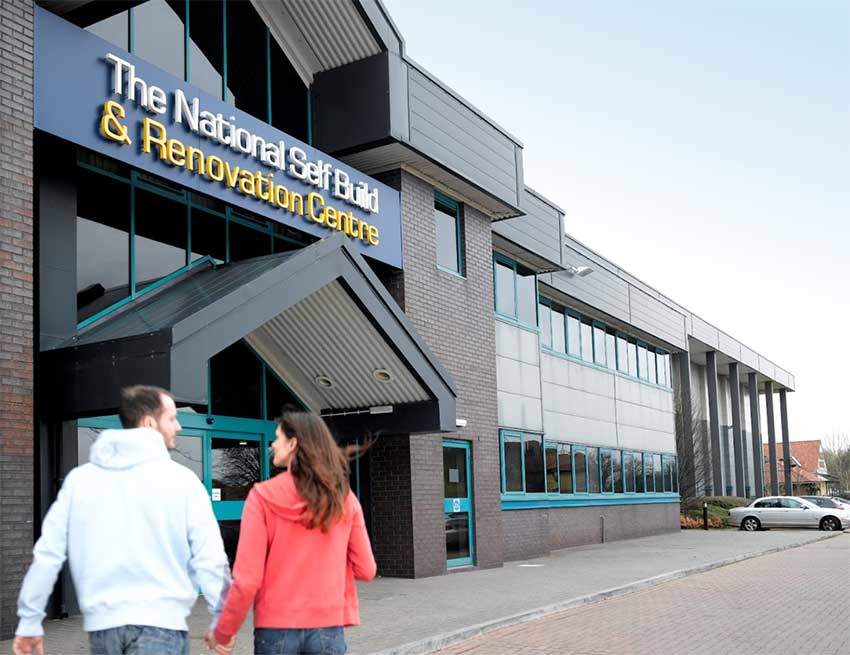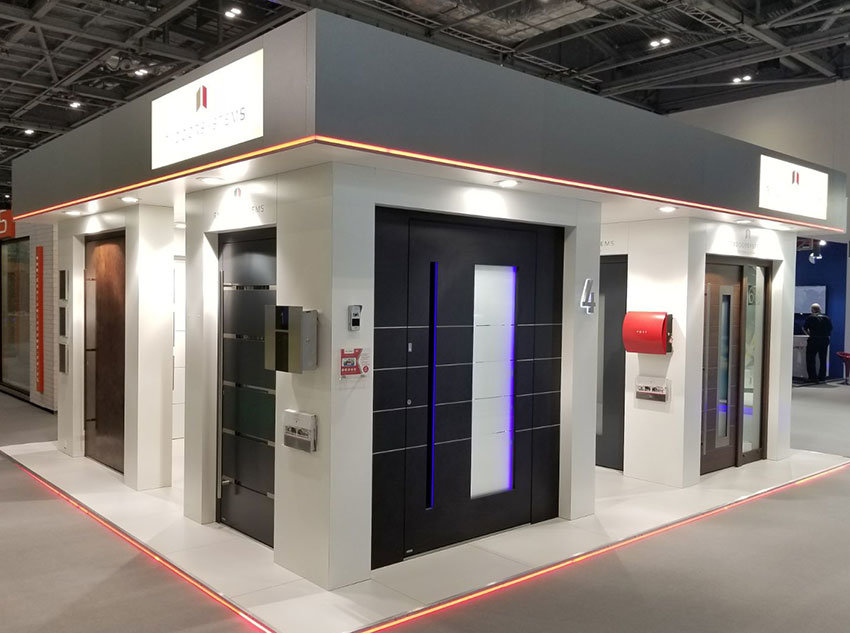 We would love you to visit one of our showrooms, Cornwall (head office), Hoddesdon (North London), Crawley (Sussex) or Swindon. We also have a premier Dealer CMS Doors in Leicester.
You can only really appreciate the quality of of doors when you see and feel them. If you're not able to visit us in person but would like to chat about your new front door then do give our designers a call on 01872 222300 or email us HERE.
Please note: our Sussex and Hoddesdon showrooms are not always manned so please call them to arrange an appointment.
Ambition Broxbourne Business Centre, Pindar Road, Hoddesdon, Hertfordshire EN11 OBZ
Call to arrange an appointment as the showroom isn't always manned.
01992 878839 or 07972 902 676
National Self Build & Renovation Centre, Lydiard Fields, Great Western Way, Swindon, SN5 8UB
We have a permanent stand at the National Self Build and Innovation Centre
0345 223 4455
71 Basepoint Business Centre, Metcalf Way, Crawley, West Sussex  RH11 7XXZ
Call to arrange an appointment as the showroom isn't always manned.
01293 813930
71 Basepoint Business Centre, Metcalf Way, Crawley, West Sussex  RH11 7XXZ
Call to arrange an appointment as the showroom isn't always manned.
01293 813930
LEICESTER SHOWROOM
CMS Doors Ltd
Unit 1, 5 Meer End, Interchange Business Park, Birstall, Leicester  LE4 3EH
0116 288 5888
www.cmsdoors.co.uk