Steel Internal Partitions & Glass Doors
Looking to make some changes to your home or create some new spaces, then visit our RK Steel website where we we offer stunning handmade steel internal screens and doors.
All handmade with slim framework to maximise natural light, whilst offering a seamless division to modernise your interior. We have an extensive choice of doors from hinged or pivot door through to sliding doors or bi-folding. Hinged are available as FD30 Fire rated.
An open plan home that works
We believe open plan living is amazing, but it can also be frustrating, with the background noise of family, friends, and pets it can be hard to concentrate and get that all important feeling of tranquillity.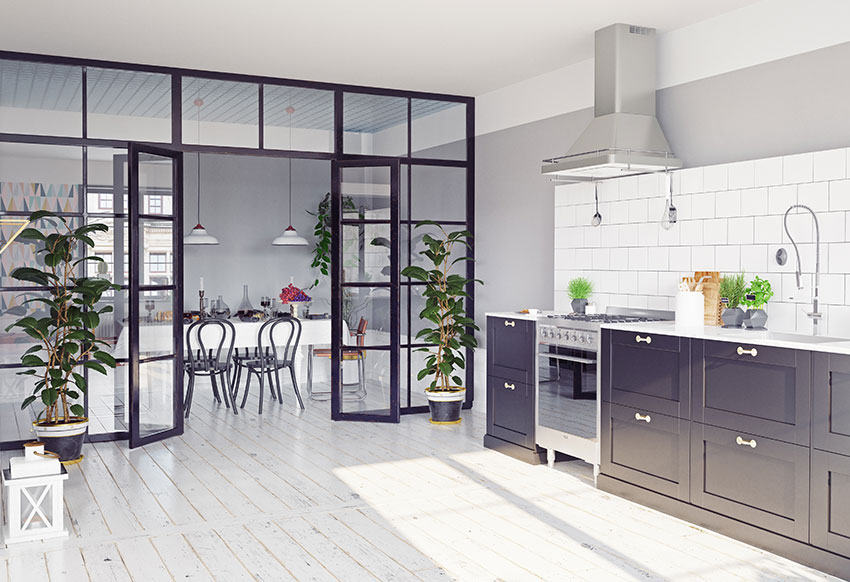 Internal divisions are becoming increasingly popular because they can be closed to restore peace when you need it or left ajar giving you the same appearance and functionality of open plan living. All of this without comprise because you still benefit from the same amount of light you had before.
Our steel partition system provides the freedom to create shapes, patterns, and bespoke solutions in all spaces and applications. With galvanised steel construction, our room dividers allow design solutions in all spaces, regardless of use.
Our friendly team of designers will happily help you rethink your space and make the most of your investment.
Tailored to your colour scheme
We understand that every room needs special attention. Choose from our classic jet black or one of our other popular standard colours, and if you need a solution beyond this, pick a shade from one of the many RAL colour options.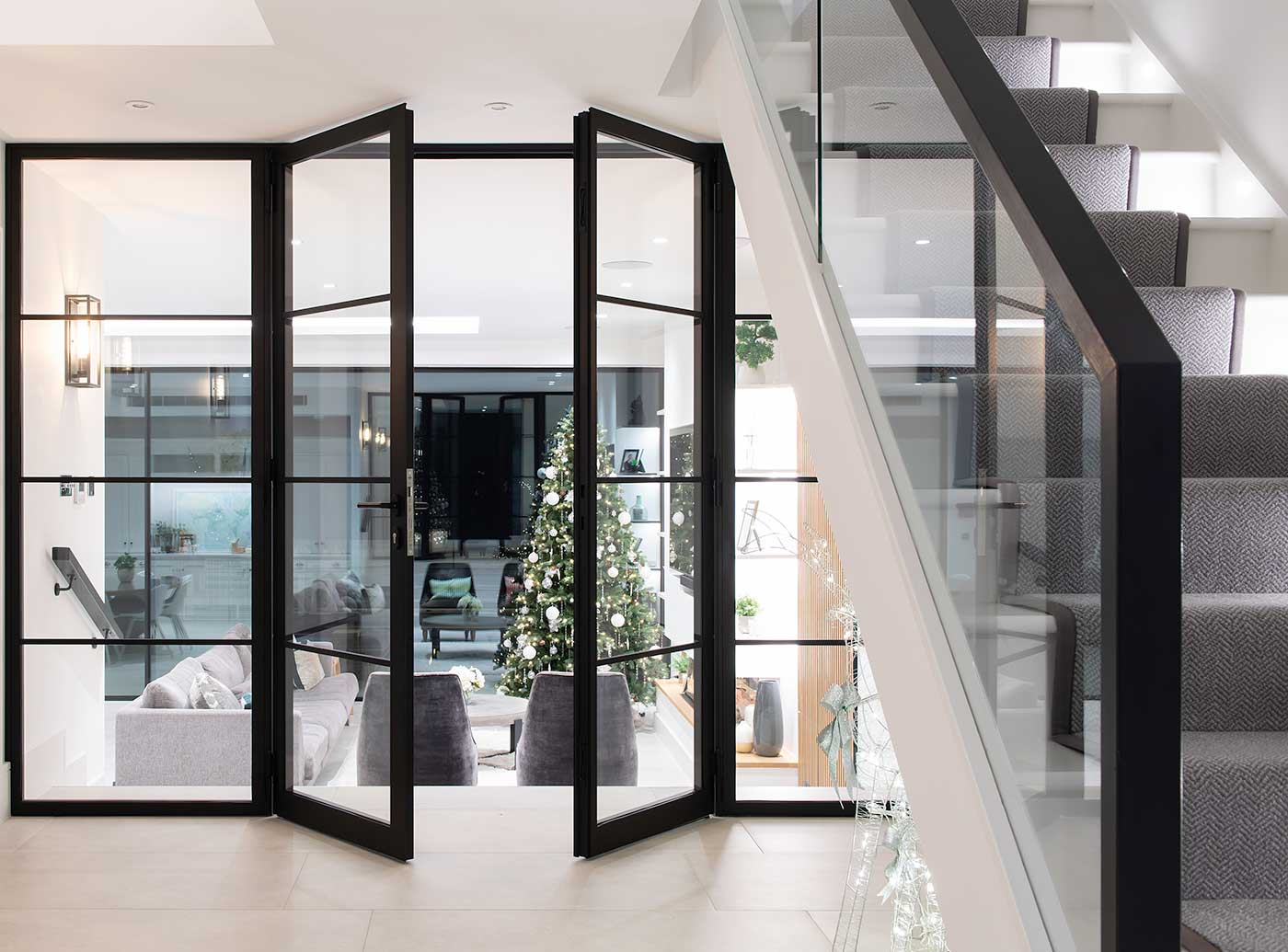 For those who want something truly special, we offer the option to upgrade to our Elite Metal finishes and enjoy stunning screens finished in antique bronze, smooth copper, or even brushed brass.
Our steel partitions are designed to be installed up to a ceiling height of 4m plus, allowing commercial applications such as offices, hotels and restaurants to be easily redesigned and, with ultra slim sightlines, traditional stud walls can be replaced with light creating divisions.
We offer hinged doors with 3 options, standard, sound proof and FD30 fire rated.
Visit the RK Steel website to find out more.