The Ten Most Memorable Doors of 2019
At RK Doors we want our customers to be inspired, and to think outside of the usual realms of door design. Our list of options is ever growing, and last year we saw some amazing doors come out of our factory. This year we will be working hard to present new materials and finishes that have the potential to offer something totally unique and unseen before.
This got me thinking about some of the best doors we've installed and built in the last year! I've compiled some of the craziest and most notable projects we've been involved in- and given you an insight.
Hopefully this will give you some inspiration to design your very own RK door with our design configurator.
10
'That's a lot of door!'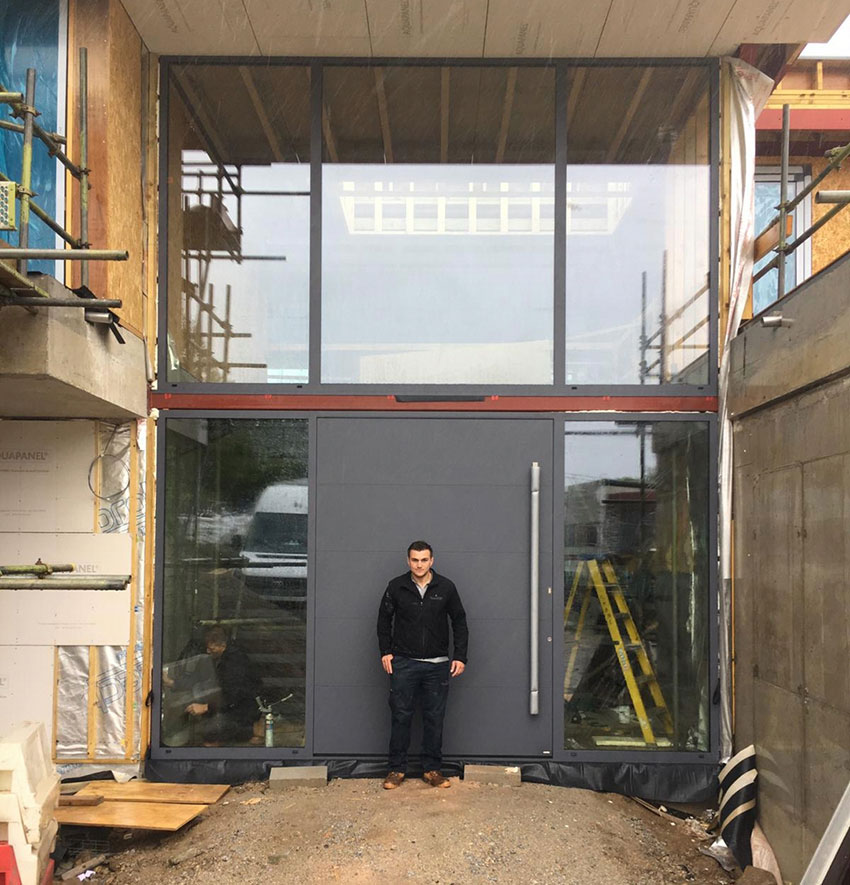 Model: RK1400 XXL
Finish: RAL 7016 Anthracite Grey
Comments:
Don't let our installer Dom fool you! He's 6"3'! This XXL pivot door is so big that it wouldn't look out of place in the BFG's house. It's massive frame had to be transported on a special lorry to get it home.
Installer: RK Door Systems
---
9
'Mellow Yellow'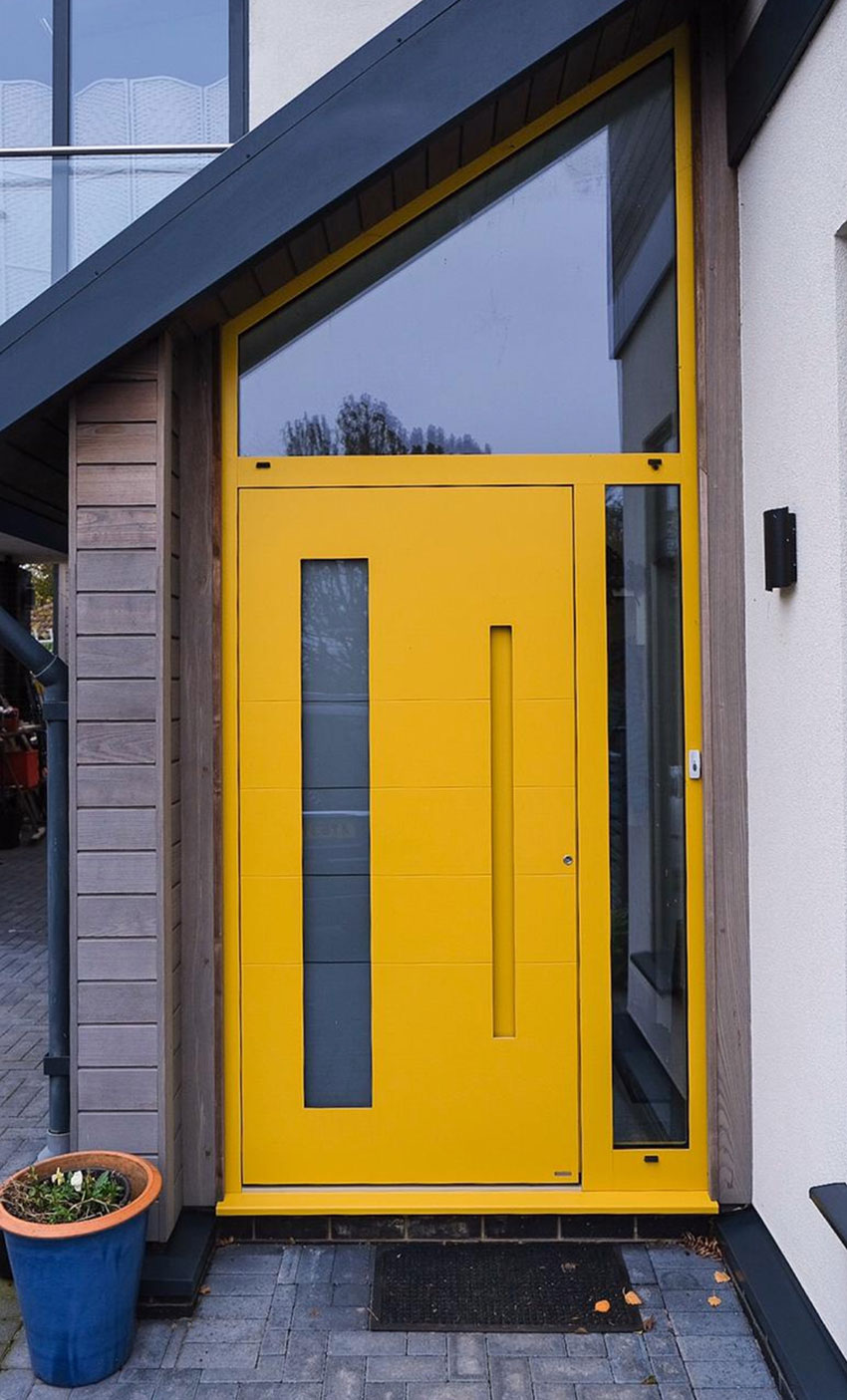 Model: RK5100
Finish: RAL 1003 Signal Yellow
Comments:
This unbelievably cheerful door was designed for a fantastic local project. We can't help but smile after looking at this. The angled-head frame is built as one unit and completely flush on the both sides, negating the need for steel supports. The recessed handle finishes this door perfectly!
Installer: RK Door Systems
---
8
'Good timber doesn't grow on trees…'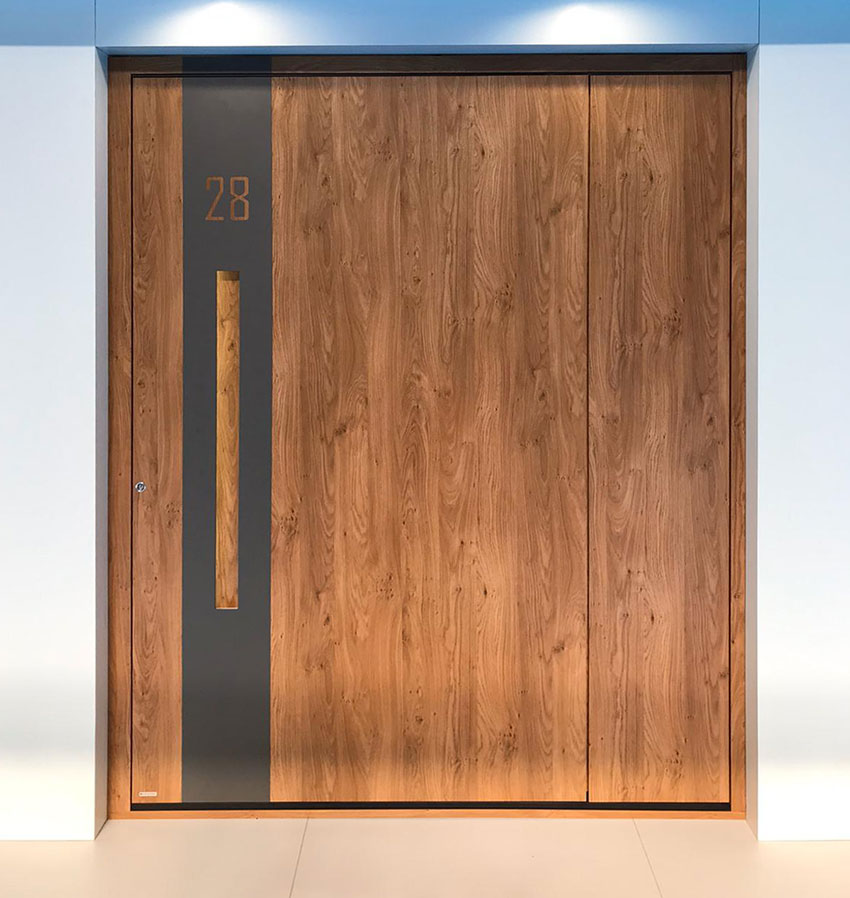 Model: RK450
Finish: Winchester Oak/ Rustic Timber
Comments:
…because there is no real timber involved. Our timber finishes look fantastic on this antique inspired pivot door. A back lit LED recessed handle and custom motif create the perfect modern twist.
Installer: RK Door Systems
---
7
'A statement in glass'
Model: RK5000
Finish: Black Glass
Comments:
This was the first black glass faced door we installed in 2019. This real glass finish contrasts matte brick textures with sheen creating a really interesting look. This door features quadruple glazing in our exclusive model with a u-value lower than 0.72w/m2.
Installer: RK Door Systems
---
6
'Double Trouble'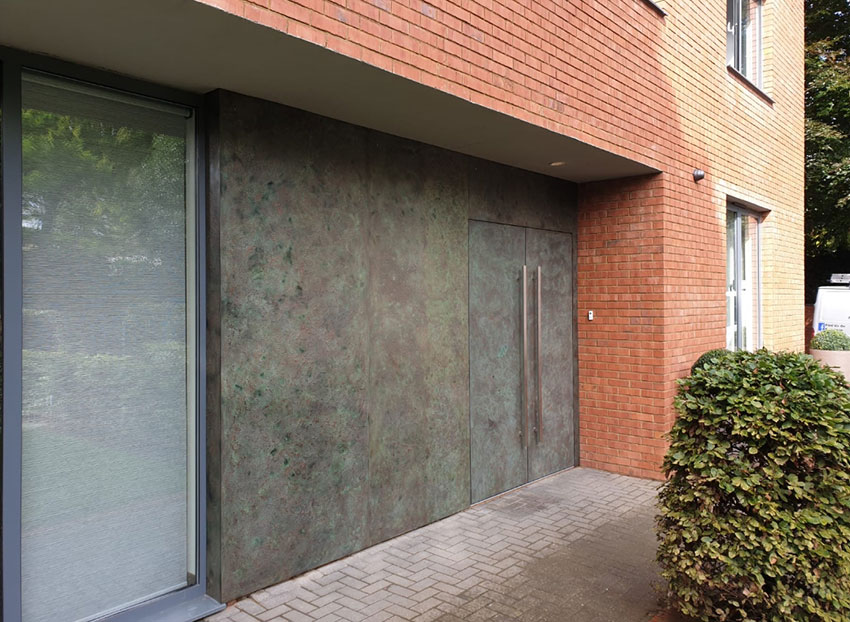 Model: RK450 Double Doors
Finish: Textured Copper Metal
Comments:
This door is another personal favourite. The client loved the copper metal finish so much we cladded the outside wall and return! The hinges are concealed within the frame, so nothing spoils the aesthetics.
Installer: RK Door Systems
---
5
'Not all that glitters is gold…'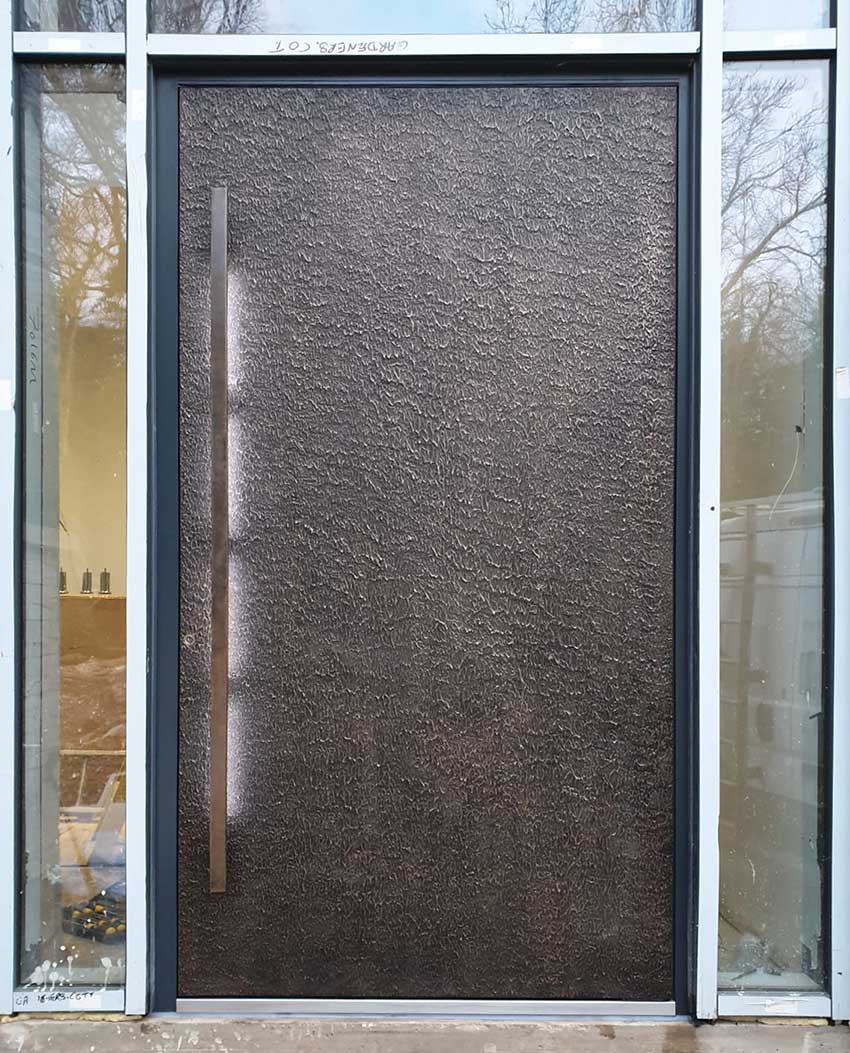 Model: RK450 Pivot
Finish: Custom 'Windy Bronze'.
Comments:
The texture on this bronze was created especially for our client to have more depth and feel than our regular bronze finishes. The LED lit handle and grey outer frame contrasts this door perfectly. We love creating one of a kind finishes- if you have an idea- just ask!
Installer: RK Door Systems
---
4
'Solid as a rock'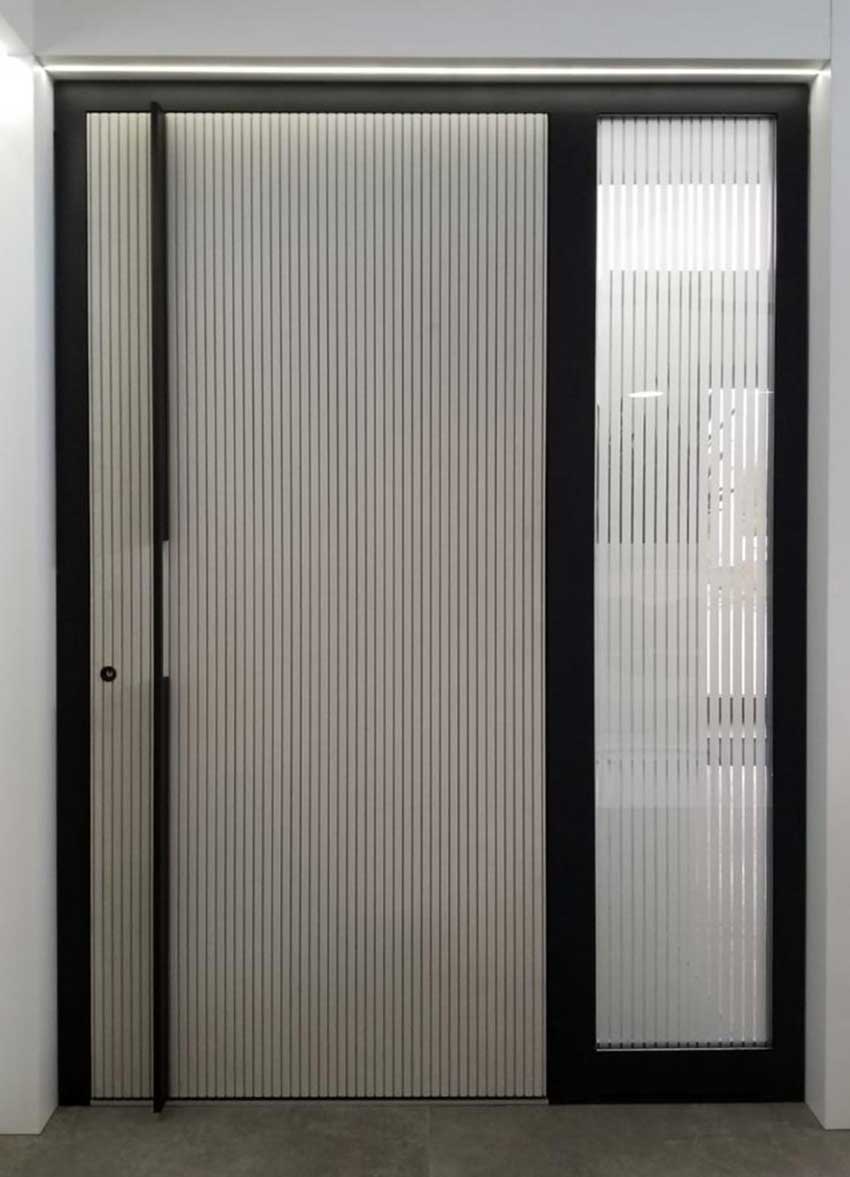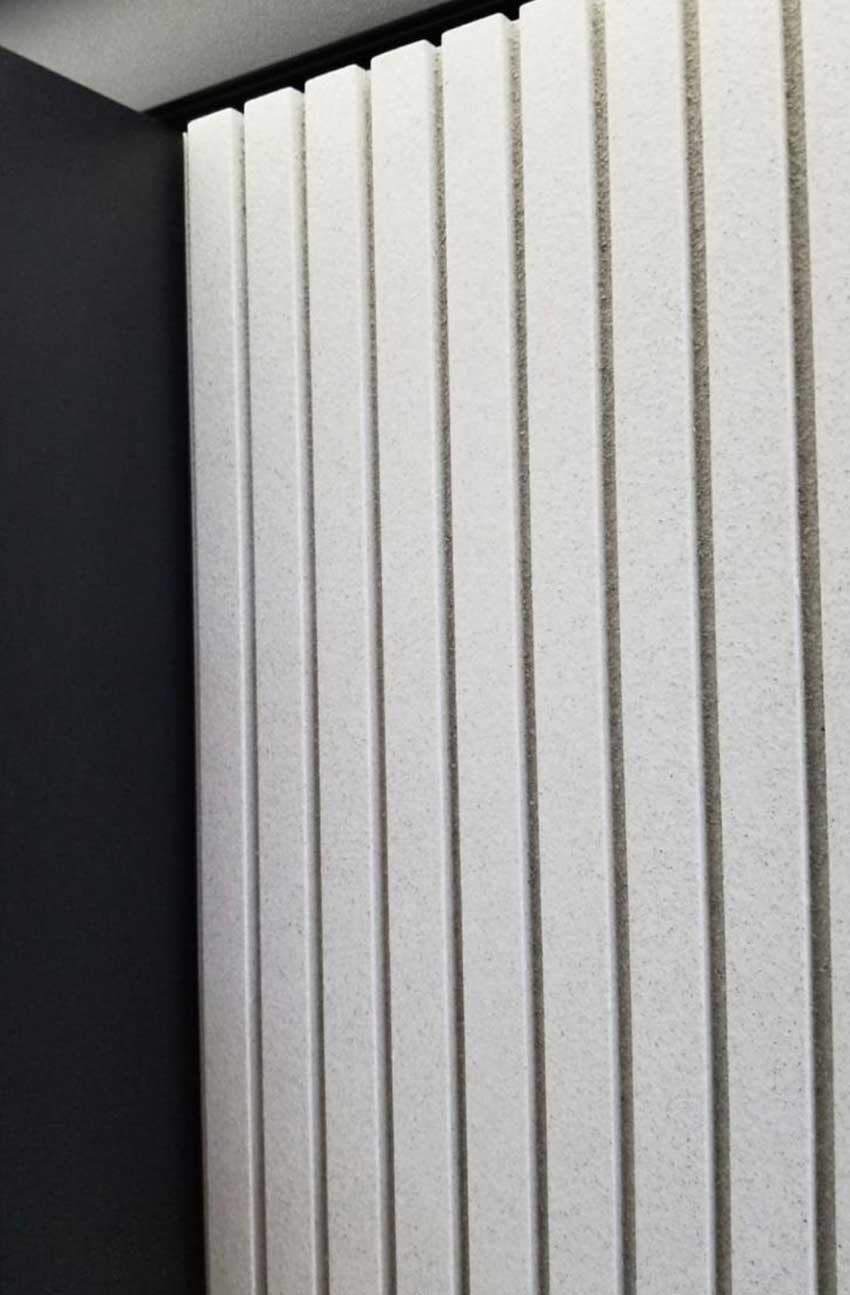 Model: Not released yet.
Finish: Concrete
Comments:
From bronze to a rather more matte exterior. This finish is a powdercoat! The grooves and tiny cast details make it look as if the door has been set using real concreate. The durable nature of this finish will be perfect for function and form. One to look out for in 2020.
Installer: RK Door Systems
---
3
'Simplicity is key'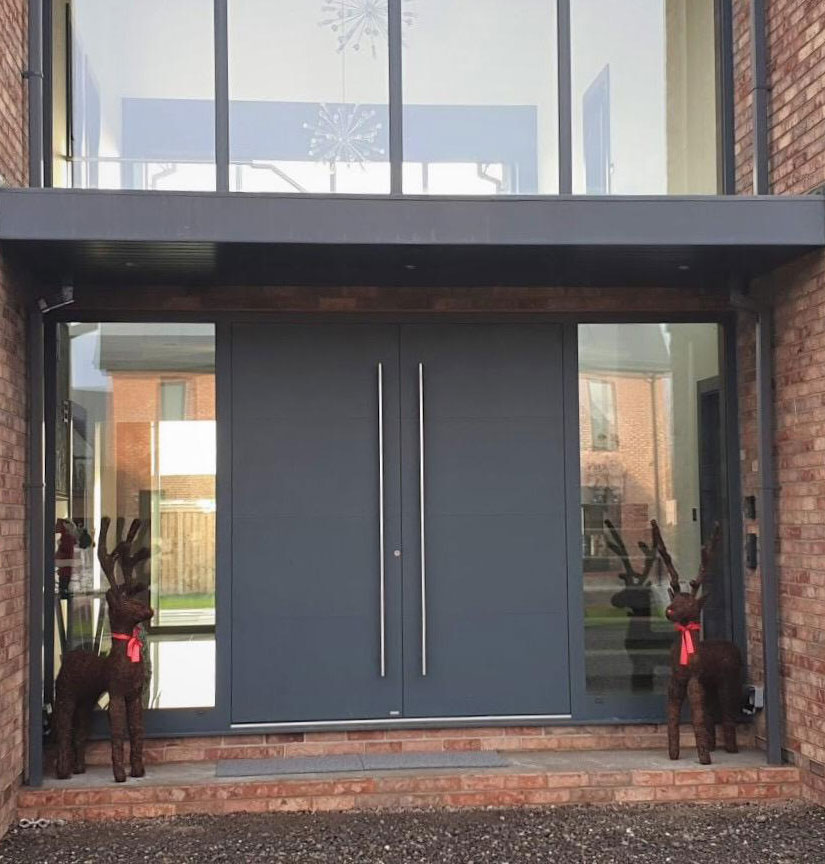 Model: RK1100 Double Doors
Finish: RAL 7016 Anthracite Grey
Comments:
You can't beat the simple unadulterated lines of the RK1100 in this popular finish. A lovely design and install from our premier dealer at CMS Doors in Leicester! The classic RK1100 Entré offers the perfect combination of quality and style at a budget price point.
Installer: CMS Doors
---
2
The future is here!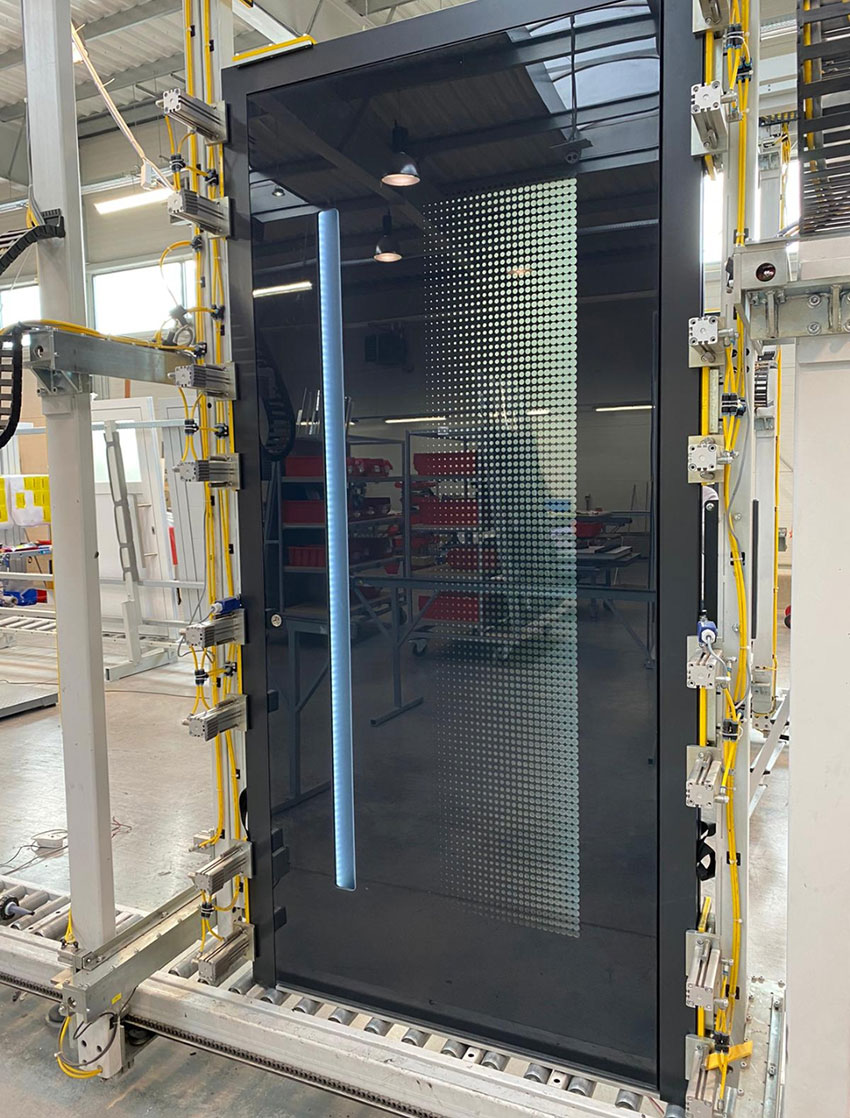 Model: Not yet released.
Finish: Black glass.
Comments:
A vision into the future of doors. Patterned glass combined with LED lighting has created a totally unique door! We are already taking inquries for this type of door, but they will not be in production until Spring 2020. A door worth waiting for!
Installer: RK Door Systems
---
1
A little teaser for Summer 2020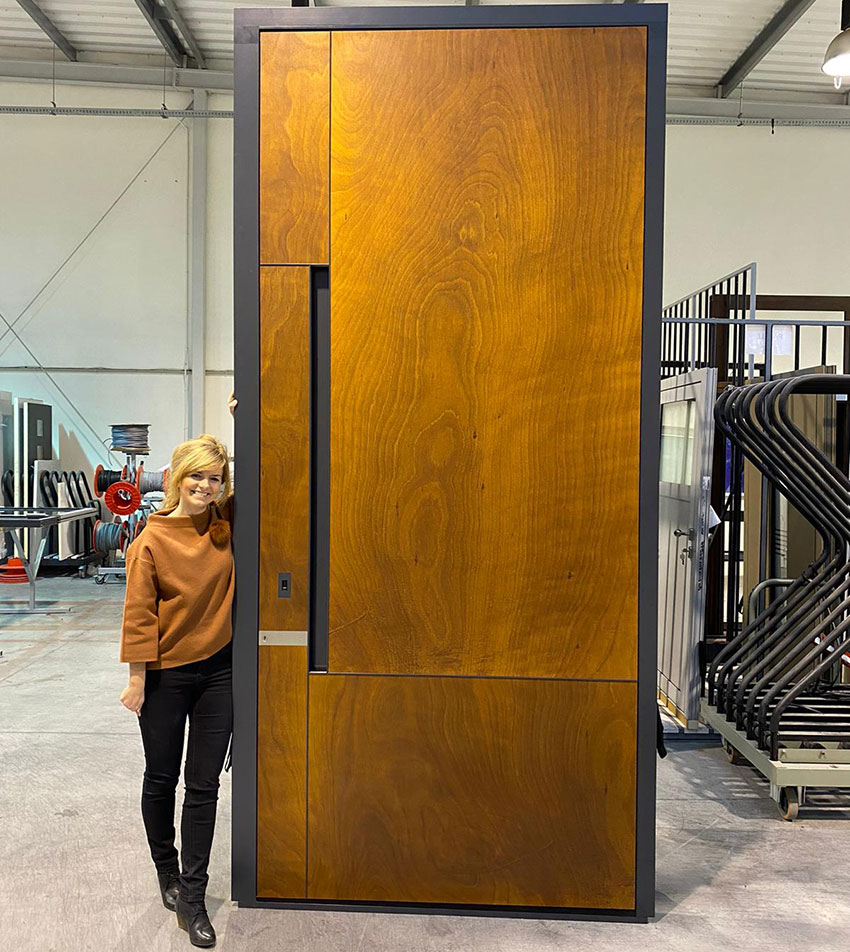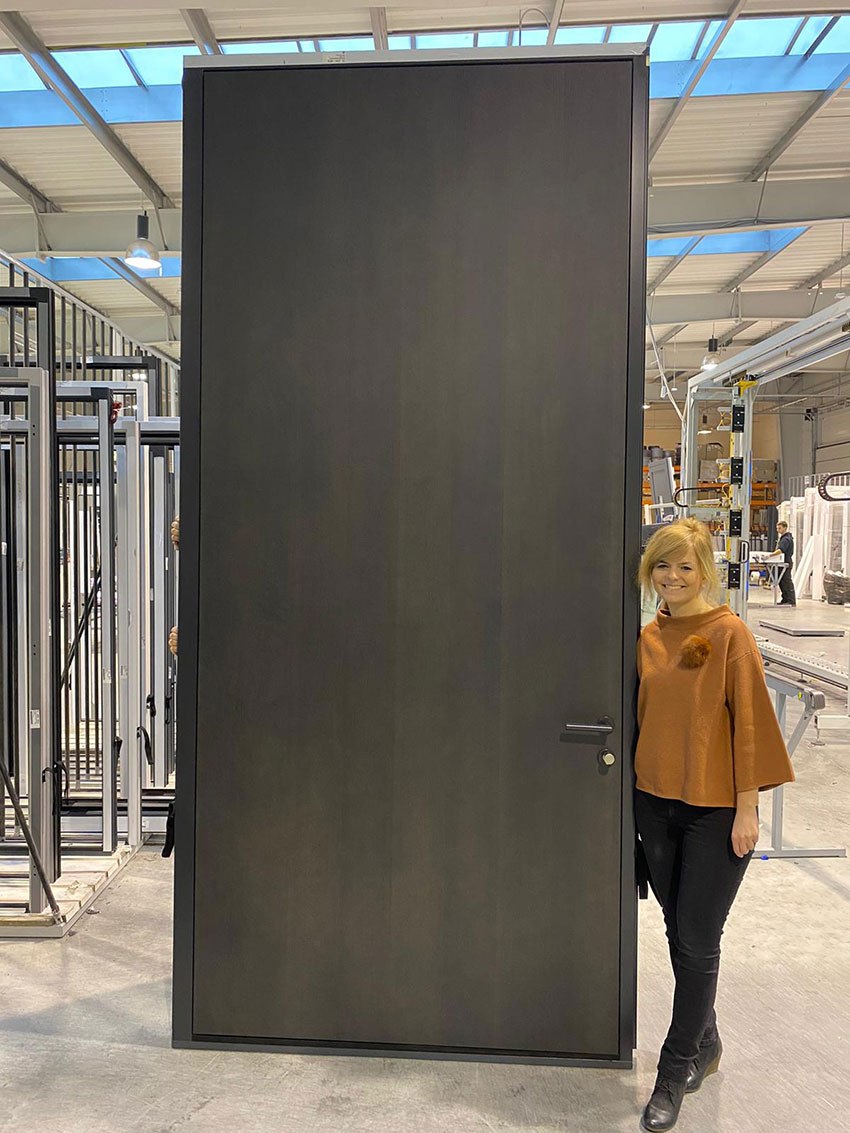 Model: Not yet released.
Finish: Italian hardwood.
Comments:
I can't say too much about this model, apart from the fact it's awesome! Real Italian hardwood has been applied in a very special way which will make it much harder wearing than a regular timber door. We expect it will be available much later this year.
Installer: RK Door Systems
---
If any of these doors have whetted your appetite for a unique design then get in touch or sign up to our mailing list by email: info@rkdoorsystems.co.uk
Written by: Ben Johnson